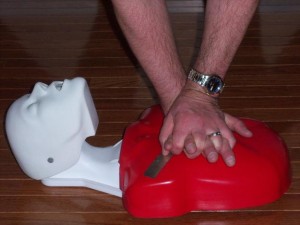 Los Angeles CPR is one of the top training providers of CPR and first aid training in the city of Los Angeles. Because we offer the widest range of programs compared to our competitors, students choose us time and time again for their training. Basic and advanced CPR is available through the week at various schedules, usually depending on the requests of our students. Another training option is re-certification, for trainees who have previously trained in CPR before and just need to renew their credentials.
There are different options for enrollment available, the most popular being the online form on our Los Angeles CPR website. We also have complete contact details on the website if you want to enroll for program via e-mail or telephone call. Likewise, you can also enroll in person if you want, just as long as you do during regular operating hours.
CPR: What is it for?
According to a survey done by the CDC, more than 80 percent of respondents knew how to recognize a heart attack and what how CPR can help. But despite this, almost 70 percent of the same respondents reported that they would not feel comfortable in giving CPR to an unconscious victim. This is precisely why the American Heart Association and its affiliates train millions of people each year in basic and advanced CPR.
The three core skills in CPR we teach trainees are the very basic management techniques used to rescue victims of cardiac arrest. The three skills – compressions, ventilation, and defibrillation – help in trying to restart the heart and return the normal spontaneous circulation of blood in the body.
• Chest compression depth in adults is at least 2 inches while the depth in infants and toddlers is at least 1.5 inches.
• The ratio of compressions and ventilation is 30:2 – this constitutes one cycle.
• Ventilations (rescue breaths) may be given via mouth-to-mouth or with a bag valve mask. We advise our trainees to have a barrier device (pocket mask) with them at all times.
• Defibrillation is a form of management that can only be done in special circumstances. Unlike what you see on TV or in movies, AEDs cannot be used when the victim is experiencing asystole or flatline. The purpose of defibrillation is to shock the heart into a normal rhythm, from severe cardiac arrhythmia.
CPR training credentials
All of the programs at Los Angeles CPR are certification programs; if you complete the program with a full attendance and a pass on the post-test (certification exam), we will award you with a CPR training credential that expires after two years. We have re-certification programs available for rescuers with credentials that are almost expire (not expired).
Training programs:
Basic Life Support
• Heartsaver CPR
• Heartsaver CPR C
• Basic Life Support for HCPs
Advanced Life Support
• PALS (Pediatric Advanced Life Support)
• ACLS (Advanced Cardiac Life Support)