Are you prepared to manage a medical emergency such as a seizure? Would you know how to help a friend with dislocation or broken bone? Learn how to recognize and manage these emergencies and many more by enrolling in first aid, CPR, and/or automated external defibrillator (AED) training courses. The leading provider of first aid services in Nova Scotia is Halifax First Aid. They have the most experienced and knowledgeable staff and they offer the lowest prices on all workplace and academic approved courses. They also other services such as first aid attendant rentals, supplies, facility audits, and re-stocking. A whole range of services is available with this provider including online workplace-approved WHMIS, TDG, and MSDS training. Registration can be conveniently completed online, via email, telephone, in-person, and even online chat. To register for a course or for any other service available with Halifax First Aid use the contact information posted below.
Contacting This Nova Scotia Provider
This is information for Halifax First Aid
See what this provider can do for you. Customer service staff are available from 7 am to 6 pm Monday to Sunday.
About Halifax First Aid
What Courses Are Available?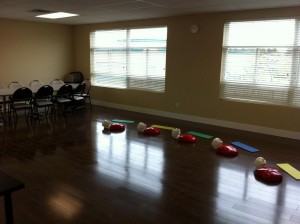 The following courses are available for registration in Halifax
Standard first aid
Emergency first aid
First Responder
EMT
CPR level 'A'
CPR level 'C'
CPR level 'HCP'
Basic Life Support
ACLS
PALS
TDG
MSDS
WHMIS
Food Safety
Pet First Aid
Re-certifications
Private Training
Why Register With This Provider?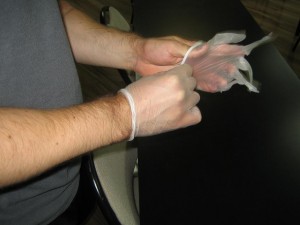 Here are the top 10 reasons you should register with Halifax First Aid
Nobody provides lower prices for first aid, CPR, AED, safety, and food handling programs.
Certification provided by the above courses meets workplace requirements
Courses are offered multiple times per week for your convenience
Instructors are knowledgeable and friendly
The latest training equipment is used to ensure you get the best training available
Training centers are centrally located with free parking for your convenience
Registration is easy. You can register using the contact information provided above. No other provider offers longer contact hours than Halifax First Aid
This provider is one of the most experienced providers in Canada offering courses since 2002
CPR standards meet American Heart Association and ILCOR requirements
Course fees include a take-home manual and certification (valid for 3 years) is provided immediately upon completion of the course.
Credible St Mark James Certificates
Certificates are awarded after the student completes the program. Valid for three years, the certificate can be renewed through refresher courses held twice a week.
Cheapest Rates in Halifax First Aid
Halifax First Aid offers classes at very affordable rates. Rates are inclusive of taxes, certification fees, and St Mark James training manuals. Full refunds are also given if you drop out, provided a 72-hour notice was done beforehand.
Did You Know?
Orel
Orel or oral rehydration solution is a common management technique for children (and even adults) experiencing dehydration, usually during excessive diarrhea and vomiting. Drinking a lot of water or juice isn't enough. Sports drinks and oral rehydration solutions will be able to replace the water AND electrolytes lost. Oral rehydration solution can be bought from the pharmacy but it can also be made at home. Just mix one teaspoon of salt and 8 teaspoons of sugar in 1 liter of water and drink 1 glass (200 ml) every 4 hours as needed.