Vancouver First Aid is the leading first aid service provider in Surrey, B.C. Customers can register for courses, receive on-line training, book private programs, purchase first aid materials and receive consulting. This provider is the one stop shop for safety, food safe and first aid services in Surrey. This provider is committed to offering the lowest prices, most experienced teachers and the most comfortable learning experience available. Learn to manage emergencies that include heart attacks, angina, stroke, transient ischemic attacks, broken bones, head injuries, diabetic emergencies, choking and many more by enrolling in standard first aid and CPR training. Other popular courses include occupational first aid level 1, food safe level 1 and babysitting training. Build your resume and be prepared to manage emergencies by enrolling in a first aid course in Surrey today.
What First Aid and CPR Courses Are Available?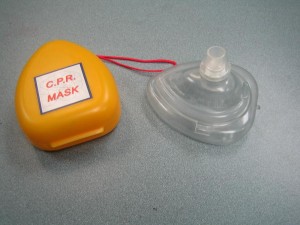 The following courses are available multiple times per week:
Standard First Aid, CPR level "A", "C" or "HCP" and AED
Emergency First Aid, CPR level "A", "C" or "HCP" and AED
Occupational First Aid Level 1  (OFA level 1)
CPR level "A" and AED (CPR only)
CPR level "C" and AED (CPR only)
CPR level "HCP" and AED (CPR only)
Registration for these courses can be done using the contact information below.
How to Sign Up for a Course?
To sign up for a course use the following details:
Customers can call anytime from 7 am to 5 pm to register for a course.  On-line registration is available 24 hours a day.
What Other Courses Are Available in Surrey?
Participants may also enrol in these on-line, open and private courses in Surrey:
Food Safe Level 1
Food Safe Level 2
On-Line WHMIS Training
On-Line H2S Awareness Training
Babysitting Training
On-Line TDG Training
Visit the website or use the contact information above
Who Need First Aid Training in Surrey?
Many people are required to have first aid and / or CPR certification in Surrey. Here's a list of some employee types that are required to be certified:
Security Guards
Police Officers
Life-guards
Fire-fighters
Government Employees
Restaurant Managers
Caregiver
Daycare Workers
Preschool Teachers
Teachers
Dentists
Doctors
Massage Therapists
Nurses
Medical School Students
Fitness Workers
Personal Trainers
To find out what course you need use the contact information provided above.
Certificates and Re-Certification
Certificate cards are only awarded once a student has met all the following requirements after completing the classes.
100% attendance
75% or higher in the written exam
Good demonstration of first aid skills
Recertification can only be done if a certificate is valid. Vancouver First Aid does not renew expired certification. Please check the prerequisites prior to registering for a course.
Did You Know?
Bladder cancer: complications Bladder cancer is a type of cancer that often recurs after treatment of chemotherapy, radiation, and surgery. Because of this, doctors recommend regular check ups up to several years after all the cancer cells have been eradicated from the body. Cystoscopy (visualization of the urethra and bladder through an invasive procedure) is done typically every three to six months for the first several years after completion of treatment. Afterwards, it is only done once a year. Aggresive types of bladder cancer are typically followed up more frequently. Vancouver First Aid differs from other providers because all fees are settled before training starts or during enrolment if signing up was done in person. Total fees include tuition, taxes, certification, registration with St Mark James, and training manuals. No other provider in the city offers better.