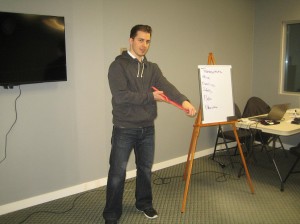 Many different employment types are required to be certified in first aid and/or CPR. Doctors, nurses, fire-fighters, lifeguards, healthcare professionals, students, and government employees may be required to have current workplace-approved first aid certification. The leading provider of first aid services, including courses, in Saskatchewan, is Saskatoon First Aid. This provider has been serving Saskatoon since 2008 with consulting, supplies, courses, and online training. Its popularity is due to its friendly customer service staff, professional instructors, low prices, and conveniently located training locations. Read through this page to find out why Saskatoon First Aid is the leading provider in Saskatchewan or scroll down to contact this provider by telephone, email, or register via online registration.
Visit the Saskatoon First Aid Website.
Register for a Course
To register for a course in Saskatoon or to contact this provider about consulting services or supplies uses the following information:
Telephone: 1-888-870-7002 (Toll Free)
Email: [email protected]
Website: www.firstaidsaskatoon.ca
Customer service representatives are available from 7 am to 7 pm from Monday to Sunday to help with questions, concerns, or registration.
What Courses Are Available?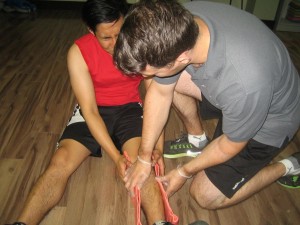 A large number of courses are available with this provider in Saskatoon. Here's a brief list of courses that customers can attend or request for private training:
Standard first aid, CPR, and AED
Childcare first aid, CPR, and AED
Emergency first aid, CPR and AED
CPR and AED (No First Aid)
Basic Life Support
Advanced Life Support
Pet First Aid
On-Line WHMIS
H2S Alive Training
H2S Awareness Training (On-Line)
WHMIS (On-Line)
TDG (On-Line)
Fire Safety (On-Line)
Babysitting Training
Pet First Aid and CPR
To register for any of the above-mentioned courses, to book a private course or for more information use the contact information provided above.
Why Register With This Provider?
This provider is incredibly popular in Saskatoon. Here's why:
Lowest prices in Saskatchewan. Nobody beats the prices offered by this provider
The high volume of courses is for your convenience.
A "one-stop-shop" for all your first aid needs, supplies, and consulting
Experienced, knowledgeable, and friendly instructors
Fund and interactive classes
Saskatchewan workplace and academic approved certification
Classrooms are fitted with the latest technology to help you learn
CPR and AED standards provided by ILCOR and the American Heart Association (AHA)
Classes are never canceled
Easy and convenient registration methods
Register for a course today and see what Saskatoon First Aid has to offer.
What Other Services Are Available in Saskatoon First Aid?
This provider does not only offer courses in Saskatoon but it also offers the following services:
Workplace emergency response plan, supplies, and policy consulting
First aid supplies, equipment, and training
On-line training in emergency response procedures
Use the contact information provided above for information about the services available with this provider.
Did You Know?
Iron deficiency anemia
Anemia is a condition where there are not enough red blood cells circulating through the body. Because the red blood cells are responsible for carrying oxygen to our organs, our cells get damaged and do not function properly in anemia. Iron is responsible for producing hemoglobin in the body, a part of the red blood cell that carries oxygen. When we don't eat enough iron in our diet, we develop iron-deficiency anemia. IDA is characterized by the following symptoms:
Fatigue
Pallor (pale skin)
Weakness
Shortness of breath
Headache, dizziness
Cold extremities
Irritability
Inflammation/soreness of the tongue
Rapid pulse