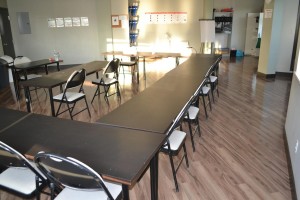 Strengthen your resume, boost your confidence and learn the skills to manage life-threatening emergencies by enrolling in first aid training programs with Victoria First Aid. This provider has been serving Vancouver Island with first aid services such as supplies, equipment, attendee rentals, private courses, and WorkSafe BC-approved training since 2008. Popular courses include emergency, childcare, and standard first aid. Participants may also register for stand-alone CPR training and re-certification courses for the renewal of expiring awards. Participants may also register for food safe level 1 training which meets Foodsafe BC standards. Basic and advanced life support, as well as online WHMIS training, are also available. This provider is one of the most popular on the Island because of its user-friendly website, easy registration, high volume of courses, low prices, and experienced teachers. Get certified today or inquire about available first aid services in Victoria by using the contact information provided below.
Contact Details
If you have questions regarding classes, first aid supplies, first aid attendee rentals, or enrollment, just use the details below to reach this Victoria provider.
Customers may contact this provider during regular business hours or visit the training office for registration or inquiries.
Who Needs First Aid Training
Victoria First Aid teaches individuals with varying backgrounds including:
Teachers
Doctors
Construction workers
Security guards
Office employees
Miners
Childcare workers
Health care professionals
Restaurant owners
Police officers
Life-guards
Students
CBSA officers
City Employees
Municipal Workers
Caregivers
Managers
Coaches
Paramedics
Oil and Gas Workers
Industry workers
Bus Operators
First aid attendants
To find out what course you need or to register for a course use the contact information posted above.
Services Available in Victoria First Aid
A number of services are available outside of first aid training with Victoria First Aid. Here are some other services available:
First-aid attendant rentals for sites and events
First aid supplies and equipment sales and re-stocking of kits
Consulting for workplace emergency response plans and facility audits
Private courses and online training in safety programs such as WHMIS, TDG, and fire safety
For more information about these programs or to receive a quote for consulting or supplies use the contact information posted above.
Did You Know?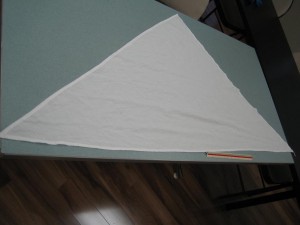 Any first aid kit should contain several triangle bandages. They can be used as gauze or clean cloth to help stop bleeding or to bind around a bleeding area to keep gauze in place. More serious injuries such as sprains and fractures can be immobilized with a sling or bandage as well. The triangle bandage can be tied into an arm sling or an ankle or knee bandage.