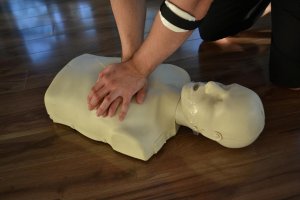 Thunder Bay First Aid offers high quality first aid services or first aid training programs to prospective students in Ontario. Classes are available throughout the week, evening during evenings and weekends. Students who still can't find a schedule to sign up for can even opt for private training. All classes are handled by teachers certified by St Mark James so you're sure to get the best first aid training in the area. Visit the Thunder Bay First Aid homepage for more details.
Enrolment and tuition fee details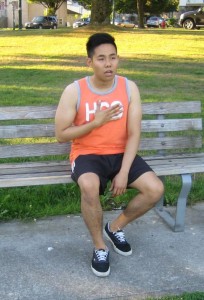 Thunder Bay First Aid offers the most number of ways to enrol for the convenience of its students. There is no other provider in the city that offers as many ways to enrol as Thunder Bay First Aid. Students can enrol in one of the following ways:
On-line enrollment (form on the website)
E-mail
Telephone call
Walk-in (enrolment in person)
All fees (tuition and other expenses) are settled during enrolment or before training starts for those who did not enrol in person. This prevents students from worrying about additional fees that they may incur while training, which is commonly the case for other providers.
Total fees include tuition, taxes, certification, registration with St Mark James, and training manuals. Students don't have to worry about reimbursements either. As long as a notice is given to the staff at least 72 hours beforehand, the student will receive a full refund.
First aid training program
The first aid training program runs for 14-16 hours in one week. The topics typically covered by the program are the EMS system (emergency medical services), wound care for different injuries, cardiopulmonary resuscitation (CPR), and automated external defibrillation (AED). Trainees learn how to perform CPR with AEDs, machines that give shock to the heart to get the rhythm to normalize.
Private class are also available. They are usually taken by big groups of trainees like companies. Instructors are also available for hiring for private training at home or for the workplace. They can even be booked for seminars and conferences.
Certificate cards
All students are awarded certificate cards from St Mark James upon passing a program. To pass a class, a student needs to have complete attendance, get 75 percent or better on the written exam, and demonstrate the first aid skills adequately. The certificates expire after three years, so before they do be sure to sign up for a recertification class. Thunder Bay First Aid does not renew expired certificates.
Recertification programs are available at least twice a week at the training facility, lasting 6-8 hours long in total.
Did You Know?
Risk factors for bladder cancer
Bladder cancer occurs when there is cancerous changes to the cells in the bladder, either due to trauma (irritation, injury) or genetic predisposition. Cancer cells multiply rapidly, creating tumors that alter the structure and function of organs. A person is likely to get bladder cancer if he or she has the following risk factors:
Smoking
Age > 40
Caucasians
Male
Exposure to chemicals
Prior cancer treatment (radiation)
Chronic inflammation of the bladder
Family or personal history of cancer