Fact Checked
Watch as this video tells about Vaginal Cyst Surgery
[media url="http://www.youtube.com/watch?v=gZPfGTD9Q3U" width="600″ height="400″]
A Bartholin's gland cyst refers to a condition in which the Bartholin's gland, located on the labia minora, becomes blocked. There are two glands on each side of the labia, one of this is the Bartholin's gland right outside the vaginal opening.
The Bartholin's gland plays a role in releasing lubrication fluid during a sexual arousal. A Bartholin's gland cyst can occur from a number of causes such as inflammation, infection or prolonged irritation. Try Vancouver First Aid Course.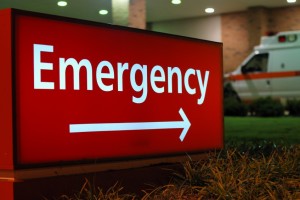 Signs and symptoms
Usually symptoms do not arise from Bartholin's gland cysts. A Bartholin's gland cyst is normally found when a woman notices a small mass right outside the vaginal opening. A routine pelvic examination is also recommended so that a physician can detect the cyst in case you have one.
If the becomes too larger, more than 1 inch in diameter, it may result in discomfort while sitting and also during sexual intercourse. In case of an infection, it will get filled with pus, becoming swollen and firm causing pain and discomfort when a woman is sitting, walking or during intercourse. A pus-filled cyst resulting from an infection is called an abscess.
When to seek medical attention
If you notice a tender area on or around the vaginal opening, warm compresses are usually recommended. If warm compresses are ineffective or if the cyst worsens or becomes more painful, it is important that you see a doctor. You must also see a doctor if you have a tender region or lump near the vagina accompanied with a fever.
Treatment
In case of a mild swelling with no appearance of a cyst or a soft cyst, warm compressions may be effective treatment options. Warm compresses are usually sufficient in relieving the infection and reducing the risk of infection. This should be done along with the use of over-the-counter pain relievers such as ibuprofen to reduce pain and inflammation. Read some first aid FAQs for you to understand fully about this article.
If the cyst turns larger with pus, it should be drained by a doctor. The affected region can be numbed using an injection or spray. The scalpel will then make a small incision in the Bartholin's gland cyst to allow pus to drain. When pressure is relieved, the pain decreases instantly. In case of a larger abscess, a packing gauze may be applied inside the cyst.
You will also have to take antibiotics if the infection affected the genital area and surrounding skin. There are times when the cysts may return as well. Therefore, to prevent recurring infections, a small procedure is done. The doctor will place a small catheter inside the cyst for a few weeks to allow a new duct to form around it. This will allow the gland to drain more efficiently, thus preventing the infection from retuning.