Fact Checked
Overview Of Fainting
Fainting takes place when there is a decreased flow of blood to the brain.
A person may also experience a fainting spell which is generally short-lived and not dangerous.
It might or might not point to a severe underlying issue. A medical expert will be able to advise you.
Common Causes Of Fainting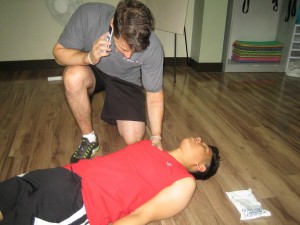 When a person is feeling stressed.
A person is emotionally distressed.
A person is experiencing some form of anxiety.
Fainting might be from a result of extreme pain.
If you skip meals, you might feel faint.
When a person gets up too quickly, they can feel faint.
Standing on your feet for long periods of time.
Some prescriptions can cause you to feel faint.
Diabetes, especially when the sugar levels drop.
Symptoms Of Fainting
A person might experience the following before fainting:
Feeling nauseous.
Dizzy.
Vision might appear blurred.
Heartbeat is fast or palpitations may occur.
Treatment For Fainting
Fainting is considered a medical crisis until confirmed otherwise.
When an individual feels like fainting, let them sit down for a while.
If the person is seated, place their head between their knees.
When an individual faints, place them on their back.
Look to see if the airway is clear and not obstructed.
Make sure you untie any loose clothing to allow proper blood flow.
Lift their feet above the level of their head so blood can flow.
The casualty should return to normal after a few minutes.
Get medical help if the casualty doesn't return to normal.
Examine to see if the casualty is breathing and if they have a pulse.
If you don't see any signs of breathing, begin CPR immediately.
Prevention For Fainting
When fainting signs appear, relax and lie down.
Try to eliminate worry and anxiety from your life.
Ask your doctor which of your medications might cause fainting.
Related Video On Fainting
https://www.youtube.com/watch?v=0hFfCVwef9s